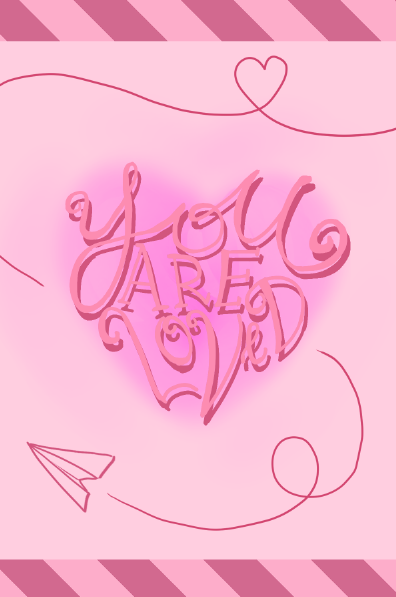 Dear You...
Dreamer Emporiums' past projects include 'Dear You...' a Kickstarter campaign for hard enamel pins.
This project started in concept in 2020, and each color variant links to a letter you write to the past, looking
back.
Available to buy now!
Artist Statement
I want to be able to put lovely things into the world and create a feeling of fondness and delight for the viewer.
As I work on illustrations and design characters to be lively and lovable, Even if the character I'm depicting is horrible in my depictions they should be lovable also.
My work is made very much to my own tastes, but in creating worlds and characters my designs are for a broader audience as well.
I enjoy themes of nostalgia, sweet but bitter things, what it means to
love something, and dreams of the occult. I have a high interest in food
and depictions of people eating and interacting together, as well as
retro fashions and street fashions.
I work in many mediums, mostly focusing on print, drawing, writing, and digital. In this way, I work in more than one medium to create any finished piece.
As I approach my work I pick what medium I want to finish a piece in but the way I get to the finished piece varies depending on the qualities that the finished piece should have.
In this way, no matter what medium I start with the finished piece is truly
suited to the feeling that piece is supposed to give the viewer, and
what function the design is meant to have. I try to have a very strong
concept when I start a new piece, or series of pieces, so that the work
that I create really gets across the feeling and mood.
I have a lot of fun playing around with design for different characters and objects, so
that it really creates a whole environment that the viewer can interact with. I do lots of studies and sketch of real world places and objects to get a good feel for how they take up space and relate to each other.