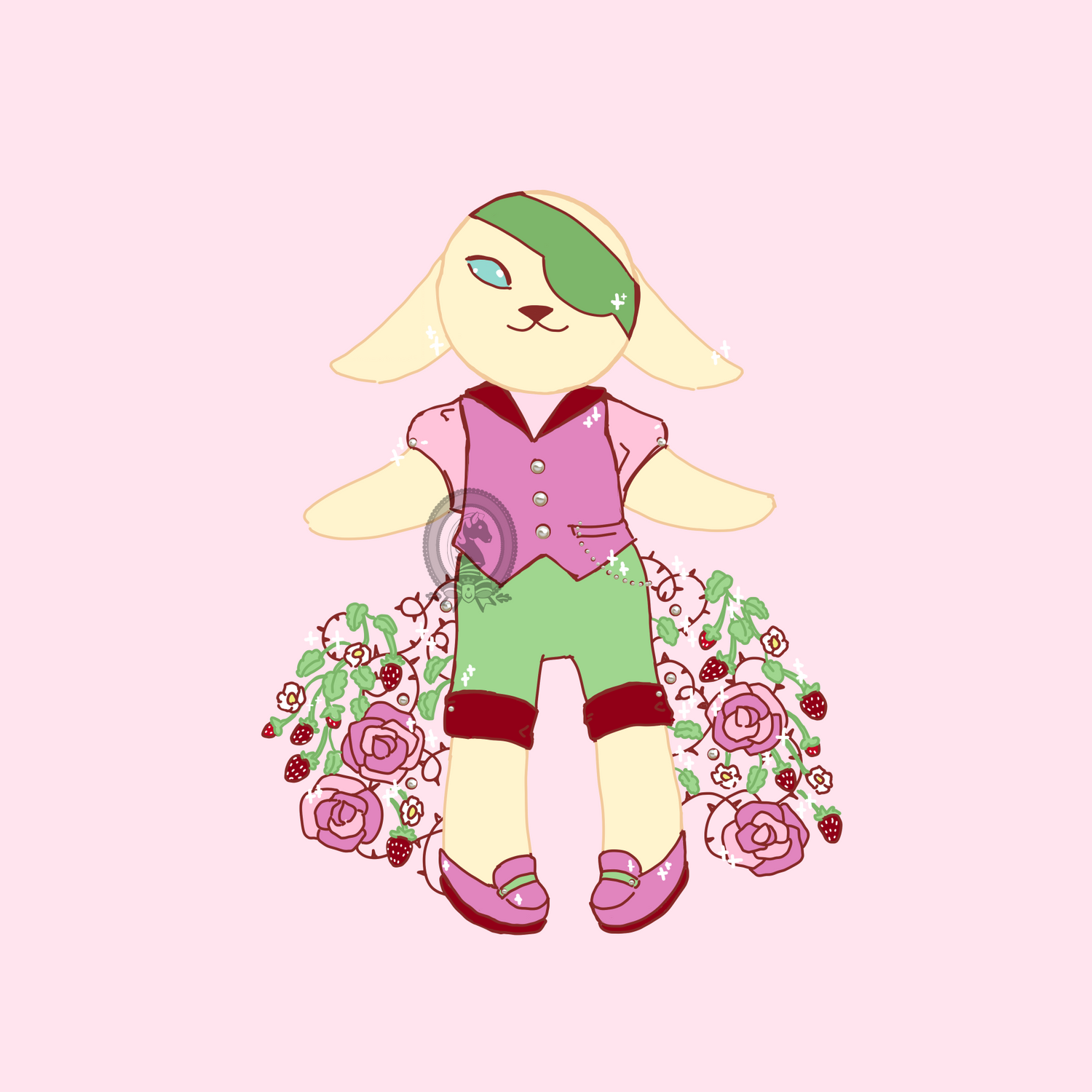 Strawberry Rhubarb
Excitable and only the cutest of horrors, Strawberry Rhubarb loves soft blankets and plush things to cuddle with. While he collects many things his greatest treasure is his friends-
Favorite food: Strawberry tarts with clotted cream~!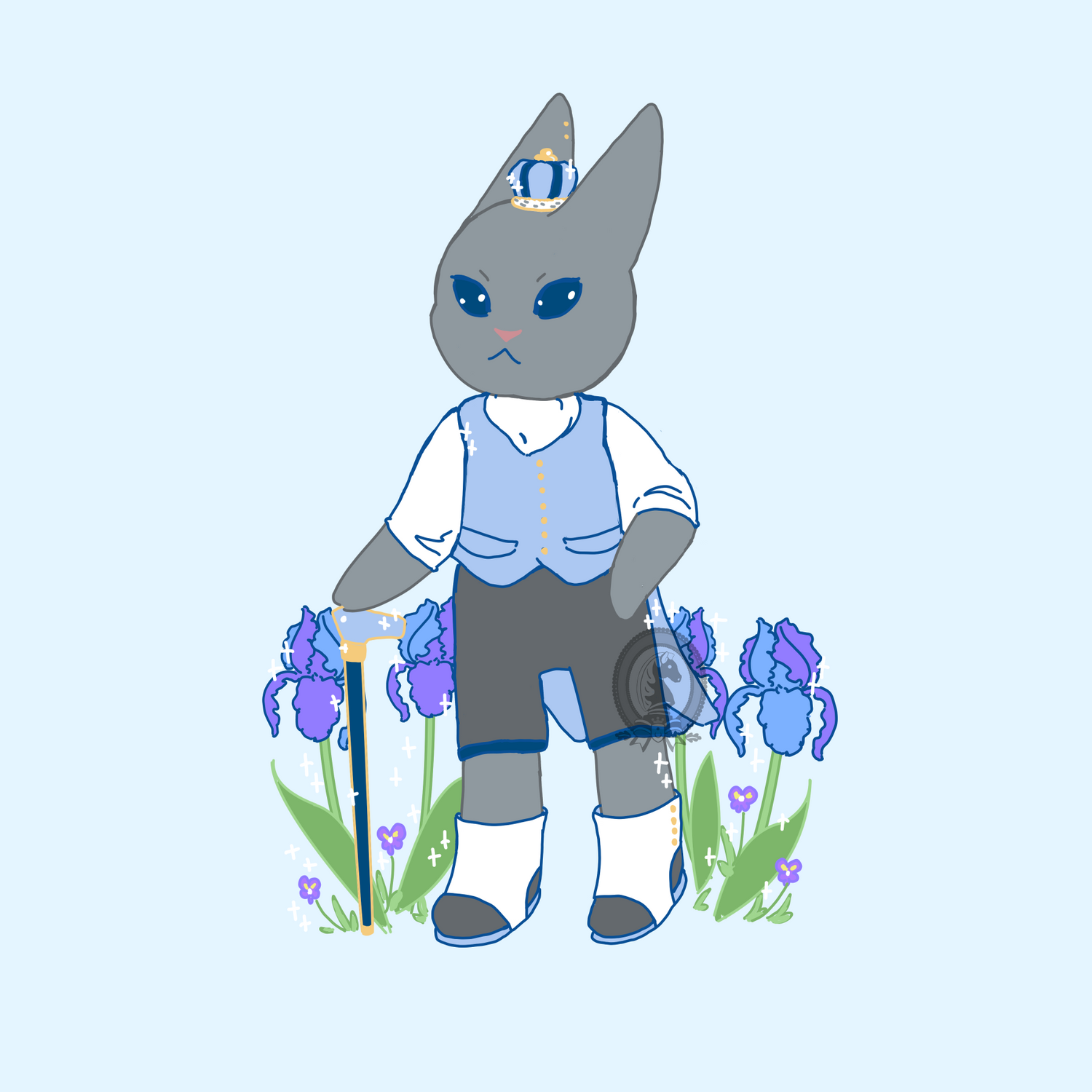 Earl Grey
A discerning gentle-bunny, with a bitter profile that is helped tremendously by the amount of sugar he prefers! He often keeps to himself--
Favorite food: Sweet pastry and runny eggs, with a cup of tea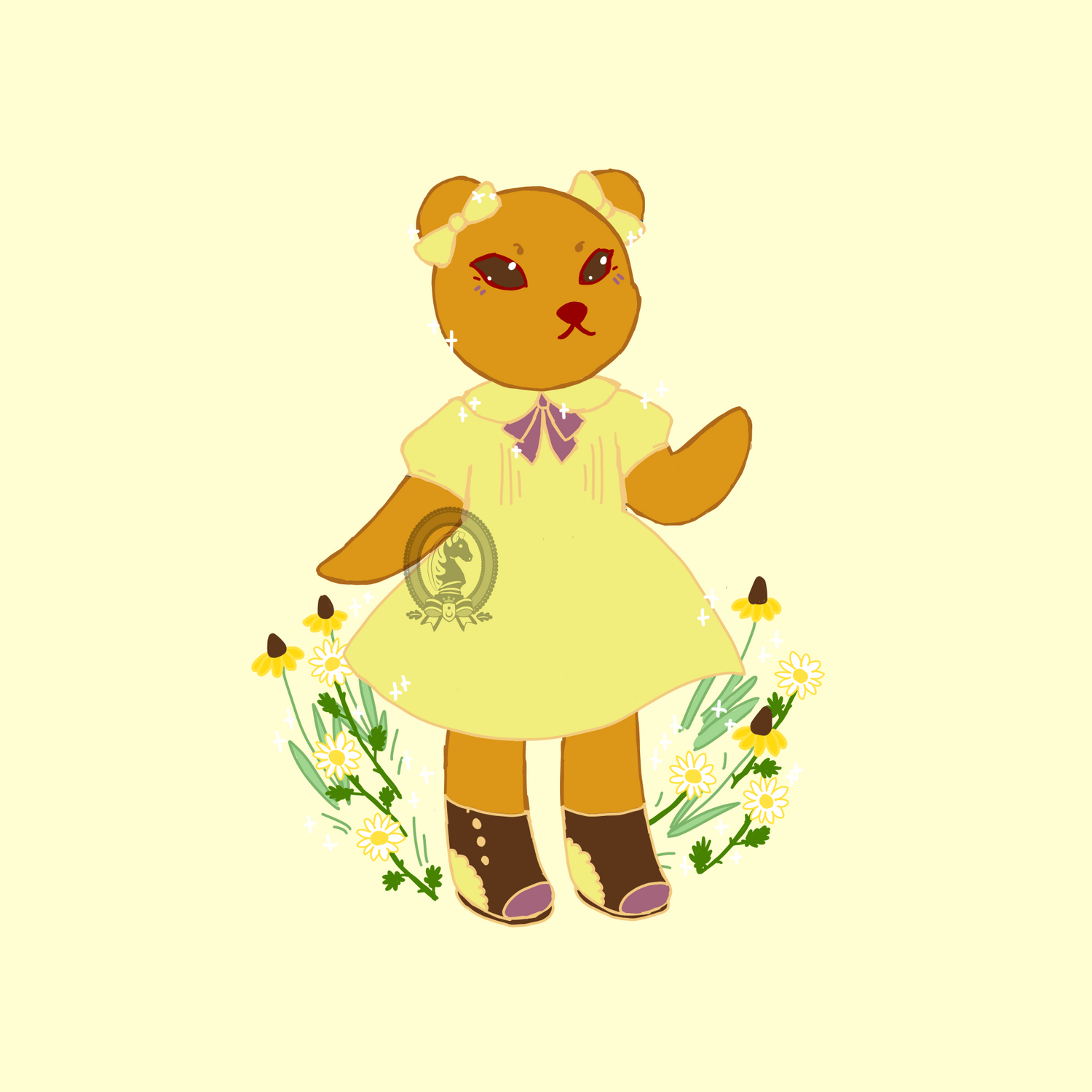 Honey Honey Bear
Honey-Honey Bear is loyal and dependable, and loves to take care of her group! She can sometimes go overboard and be a bit bossy too. She's often busy but makes time for her friends--
Favorite food: Whipped honey, scones, and wild berries.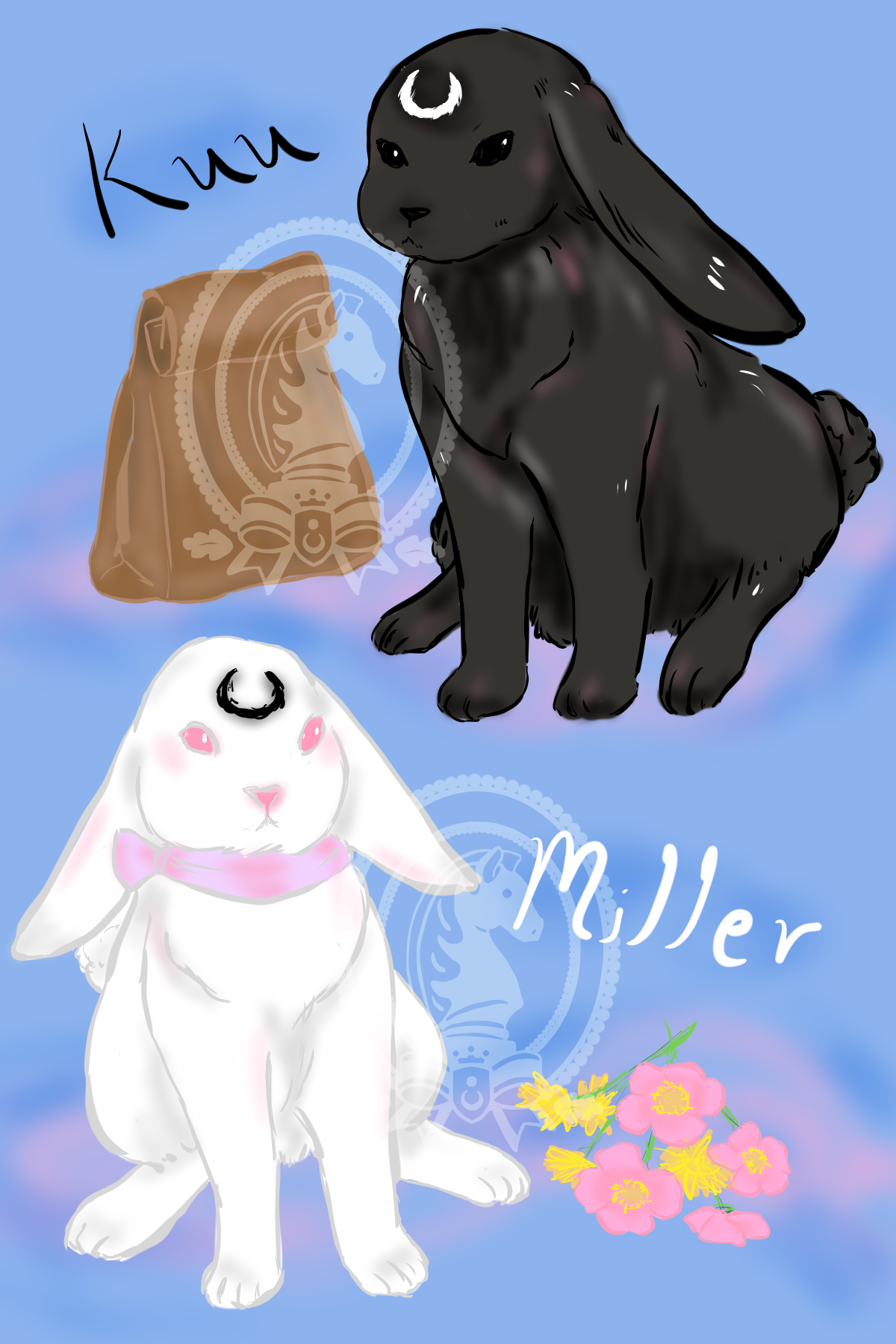 The moon isn't just glow
Kuu and Miller are a pair of Moon Rabbits from the comic (in progress) called UnFamiliar.
Kuu is sweet and loves chocolate. Luckily for their human, Kuu is magic and doesn't get sick eating this stuff! Unfortunately, with Kuu's powers, that's where his luck ends...
Miller prefers a nap in the sun to any sweet treat and stays out from underfoot when work is happening. Business has picked up since this lucky white rabbit has come around!